Since 1956 Neve has designed and produced stylish, luxury and high-quality taps, mixers, valves and shower components.
At Alternative Bathrooms, we can help you select the right Neve tap or mixer for your needs. Our showrooms display some stylish, luxury and high-quality Neve components. Book an appointment for us to help you explore ranges.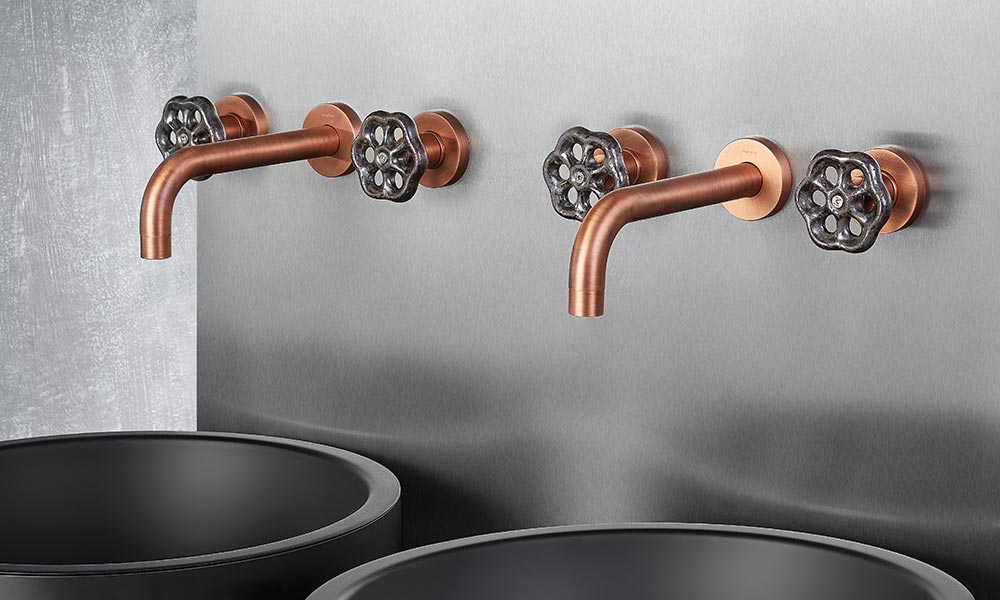 Looking for Italian industrial design in your taps or shower components? Something that's very individualised, minimalist and high on statement.
Neve taps and shower components range from flamboyant to strong architectural lines of simplicity and practicality. Available in Brushed and Polished metal finishes and many colours for the hand-made porcelain handles.
Discuss our Products