Since 1953 Keuco have been producing bathroom accessories and furnishings combining meticulous craftsmanship, and perfect functionality with premium design underpinned by high-tech manufacturing with painstaking handcrafting.
At Alternative Bathrooms, we can help you select the right Keuco fixtures and furnishings for your needs. Our showrooms display some stylish, luxury and high-quality Keuco products. Book an appointment for us to help you explore ranges.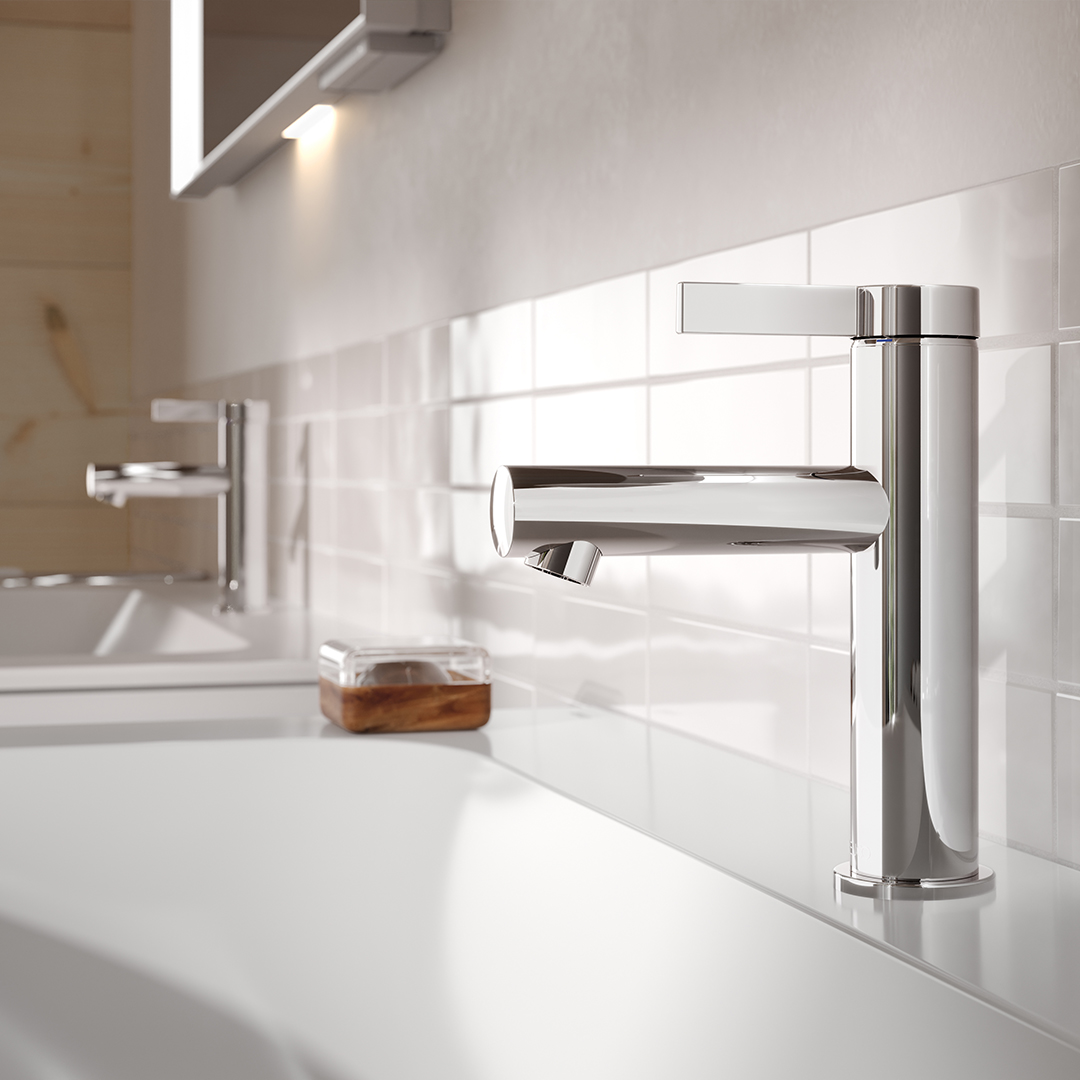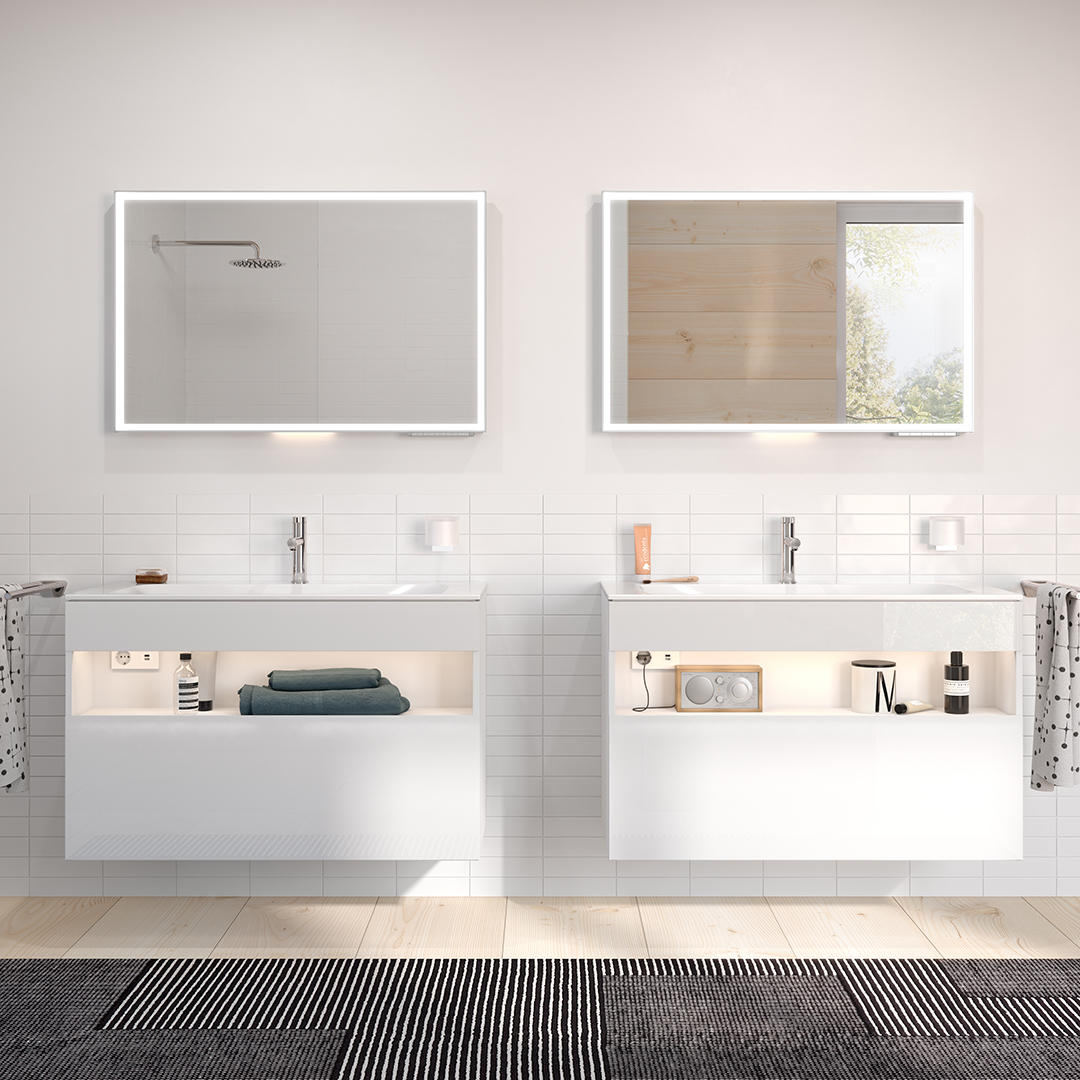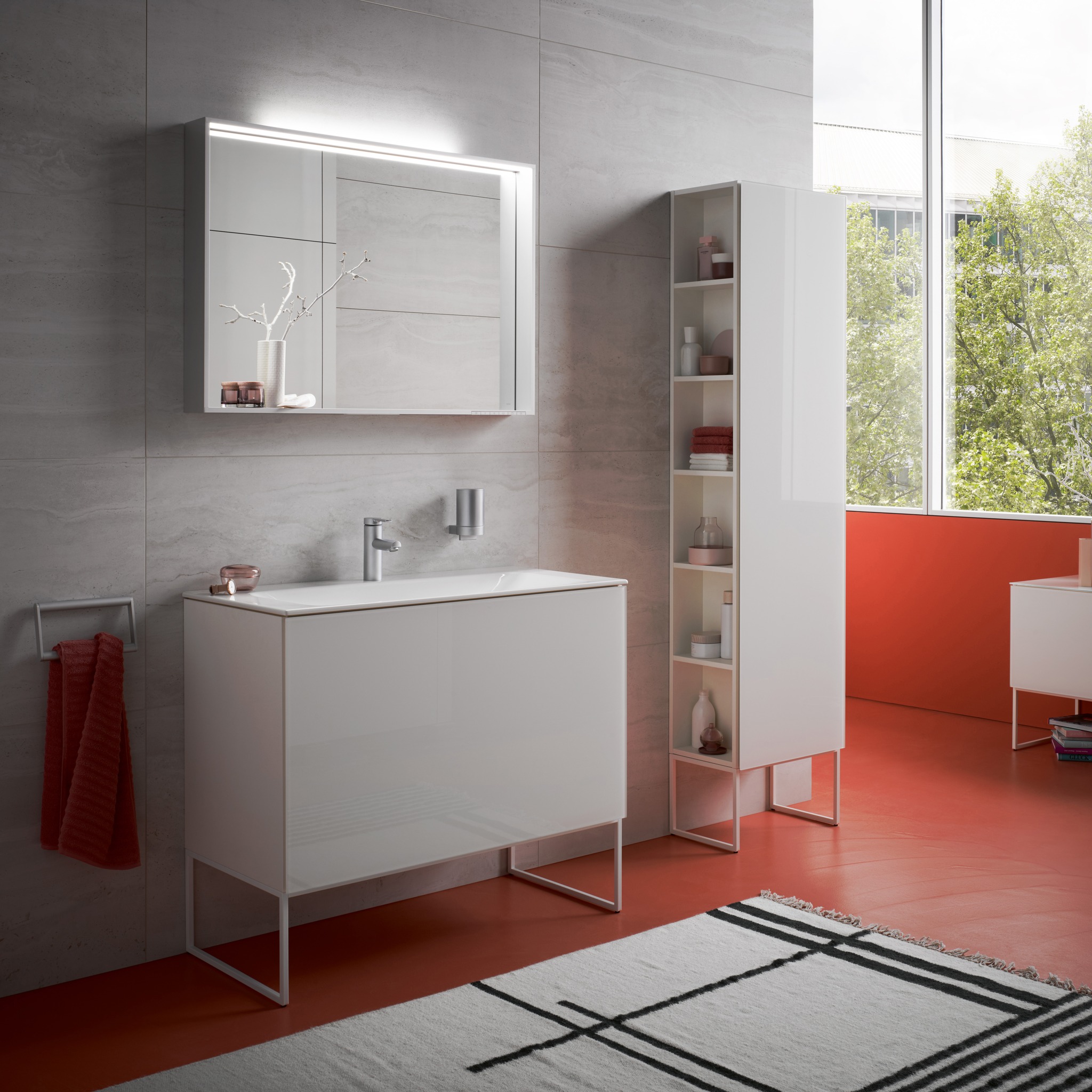 Designed and manufactured in Germany, Keuco washbasins & bathroom furniture, including lights & mirror cabinets is where perfect functionality meets luxurious design and lasting quality. With innovative fittings technology, some of their shower and bathtub mixers require very few elements on the walls. When you need perfect functionality, with minimal elements, Keuco delivers. The small things ultimately make the difference when it comes to creating minimalism yet great impact. Who would have thought that black fittings and accessories would be so popular, or a ceiling light combined with a large integrated head shower to perfectly blend the beneficial effects of water and light.
Keuco produces masterpieces of German engineering which fit in the smallest of spaces hiding the complexity of mechanics whilst providing simplicity to the user, combining all the functionality necessary for effortless use. Browse Keuco washbasins & bathroom furniture, lights & mirrors and mirror cabinets.

Discuss our Products