Duravit is a market-leading bathroom company founded in 1817. Duravit is focused on producing quality ceramics, furniture, brassware and fittings for the bathroom. At Duravit, quality bathrooms and high-quality products are their uppermost priority. By incorporating minimalist concepts into bathroom designs, they provide beautiful products that suit customers.
At Alternative Bathrooms, our showrooms are fitted with a lot of stylish, luxury and high-quality Duravit products to meet your bathroom design dreams. And because of our desire to meet your bathroom dreams, we have sourced the best Duravit products to bring to you. We encourage you to visit our showrooms to see and experience these products in person. With Duravit and our commitment to perfection, we provide the best for you.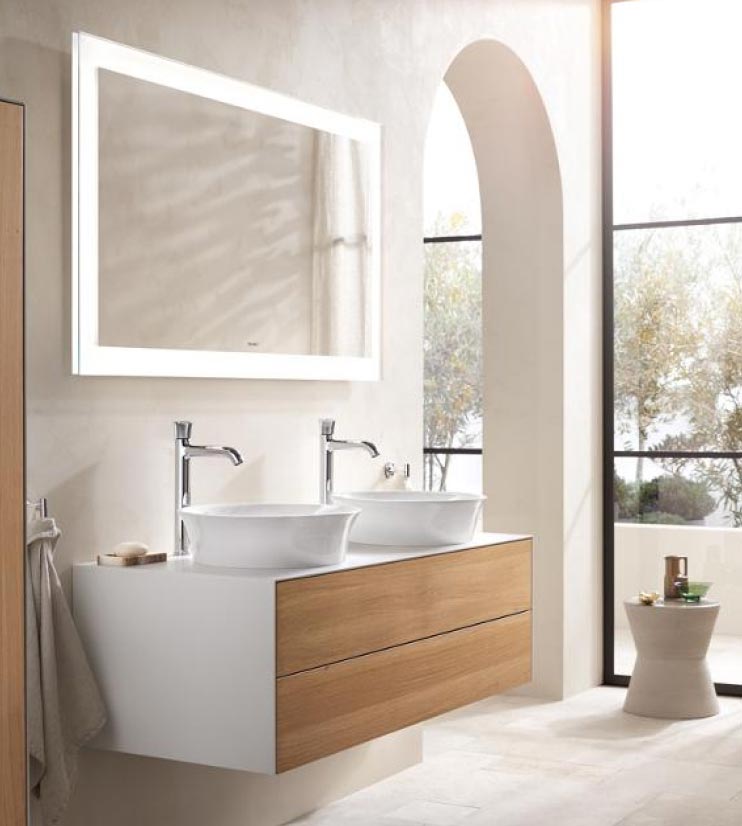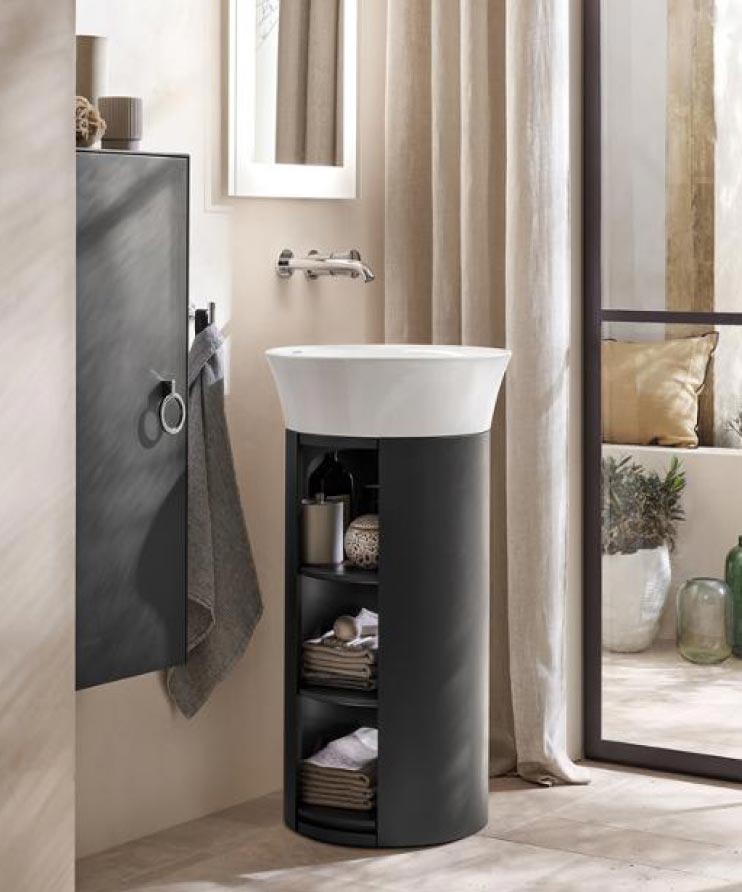 Products
Philip Stark. Duravit offers both traditional and modern ceramic products and bathroom furniture.
Duravit products are classified into 6 categories: washing, toileting, showering, bathing, SensoWash® shower toilet, and well-being products. The washing category consists of washbasins, bathroom faucets, bathroom furniture and accessories. Toileting has toilets, toilet installation systems, urinals, shower toilets and bathroom accessories. The showering category has to do with double shower trays, shower valves, and hand-showers. The SensoWash® shower toilet is a registered trademark of Duravit, and the well-being products consist of whirl tubs and saunas.
Duravit boasts a variety of bathroom furniture. And as mentioned above, Duravit products go beyond that. They have different types of bathroom furniture such as cabinets, shelves, boards, and mirrors. Every bathroom needs a mirror and Duravit provides beautifully designed mirror cabinets in many lacquered or wood grain finishes.
As for the baths and showers, they also have amazing bathtubs and shower fittings that customers will love. Bathtubs of every design and cover are available. Duravit's tubs are made from DuraCeram®, a stone material so durable but also thin enough to maximize the use of space in your bathrooms.
Duravit is a brand that makes both bold and amazing bathroom products. Their design team always goes the extra step in making their designs bring life into the bathroom space. They design with the idea of making everyone in the family or anyone who comes into the bath space feel relaxed.
At our Alternative bathroom showrooms, you can find any and every design that fits your style. So whether you're in the north, south, or any part of London, come over to see the amazing products from the amazing brands we partner with.
Regardless of your budget or your style, Duravit products fit beautifully, and we can show you how great they are.
Discuss our Products